Welcome
Welcome to the SyuuNet Store!
This is the place for you to enhance your SyuuNet player experience.  
Payments are handled and secured by Tebex.
Top Donator
Top Donator skin will be displayed in the lobby!
SERVER IP : syuu.net 
Discord: https://discord.syuu.io
Email: support@syuu.net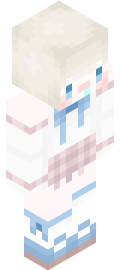 Top Customer
Yovx
Donated the most this month.
Recent Payments